I was reading a few of my past contributions to Davis Life Magazine (for inspiration) when I was struck by the very apparent fact that my tone had changed.  As we've approached winter quarter, my articles have gone from warm and cheery to dramatic and embittered.  Here's proof of the less-than-charming shift:
Textbooks & Coffee, September 7, 2010
"Moving to Davis for school and stepping into a local coffee shop where undergrads, grad students, and professors alike convene to converse and study for hours is an experience so extraordinary and valuable to the little town and myself.  I miss it."
Buzzin', September 20, 2010
"…it's that time of the year again.  It's just before the wind picks up and the leaves decide to turn.  It's the time of year when the school takes a deep inhale, in preparation for the stream of students and professors that will soon glide through its hallways."
Where the Studious Ones Are, October 28, 2010
"Rows upon rows of conjoined desks scribbled over and carved into with expletives, glaring lights, an uncomfortable hush with the occasional cough, and of course, the obligatory students, poring over their textbooks with a look on their faces that make them appear as though they'd been to hell and back."
Why So Gloomy, UCD?, December 9, 2010
"The Davis sky has a sadistic tendency to finally open up its clouds and send down gloomy rain on our already-overcast souls.  That's a tad dramatic but think about it: wet socks and shoes that make slappy noises when we walk, trying to write legibly on soggy paper, having no choice but to join the masses of the weary students indoors…you get the deal."
Realizing my rather morose shift in writing style, I wondered what the cause was.  So, I asked a few people at the UC Davis Bookstore (where I work) if they thought winter quarter was any different from the others, and why.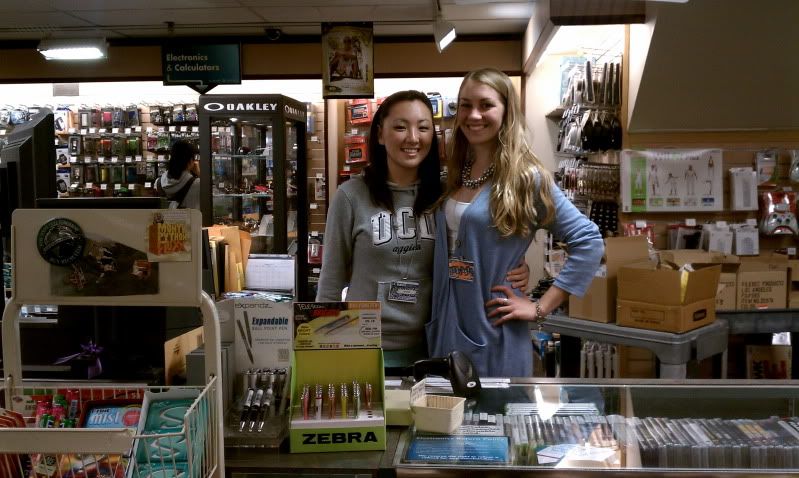 Kristin Yang is highly aware of a general change in academic attitude in winter quarter.  She says, ""It's so cold here in the winter and it makes us not want to do too much.  Everything gets kind of gross."  So, she prepares for it by signing up for more fall quarter units and less units during the winter.
Kiyan Parsa says, "In my winter quarters, I start to do really badly in my classes…mostly because if I wake up and the sun's not out I'm already in a bad mood.  I tend to be sleepy and groggy all day, which affects my schoolwork quite a bit.  I don't like winter quarter too much."
On the other hand, Stacey Gabriel says that winter quarter is when her academics begin to pick up.  For her, fall quarter is when she's still adjusting from "vacation mode" to school mode.  Because winter quarter is a direct offshoot of her New Year's resolutions, she tends to do much better.
For most of us, the chill of the winter season makes going to school an even less desirable task in lives. Sleepy eyes peek out from scarves and hats, professors up their participation points to encourage attendance, students sign up for classes later in the day, and resolutions get tossed to the wayside.  Regardless, my faith in Davis charm is still very much intact and it'll be my next article's mission to discover where or what that might be.